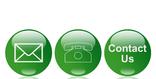 THE GAP BETWEEN YOU & YOUR DREAM

What Can We Help You With?

Give Us A Call +1.323.663.3922
Email Us
Info@PSHollywoodDevelopment.com
Whether you're buying your first home, an experienced buyer, looking to sell your property, invest in income property or refinance, the professionals at P & S Hollywood Development Corp. are here to help. Each professional is highly knowledgeable and trained, ready to work for you.Are you interested in refinancing?

______________________________

Determine whether refinancing makes sense or get help assessing your equity. Our mortgage professionals are standing by. Call us today at 323-663-2070.

Thank you for visiting and giving us an opportunity to earn your business.

This website is equipped with valuable information whether you are looking to buy, sell, refinance or invest in residential or commercial property.

Our business ethics are founded on commitment and professionalism to our clients, which has led to our continuous referrals and success. Each transaction is unique with its requirements and therefore we are dedicated to tailor a system best suited for all our clients.
Our superior level of customer service satisfaction, combined with the knowledge of the industry enables us to bring buyers and sellers together with great pride.
We look forward to bringing you this same level of achievement!